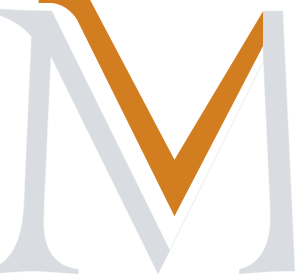 Michael Vitaliano
Biography
An accomplished legal advocate, Michael E. Vitaliano is the founder and principal of The Vitaliano Law Firm, based in New York City. Mr. Vitaliano is a leading criminal defense lawyer and experienced advocate in handling all criminal matters in state and federal court.
Mr. Vitaliano is a former New York City prosecutor with extensive experience in homicide, narcotics trafficking, illegal firearms, burglary, robbery, DWI, sex offenses, and financial crimes. He is known for his passion and dedication to all his clients as demonstrated by his pursuit of investigations, vigorous plea negotiations, his attention to detail, trial preparation, and his effective trial management.
Born on Staten Island, his roots run deep there. His father, Eric, represented Staten Island in the New York State Assembly for two decades and now serves as a United States District Judge. His mother, Helen, is a distinguished businesswoman and the Chairperson of the Board of Directors of a major Staten Island charitable organization. Mr. Vitaliano is a graduate of Msgr. Farrell High School, he continued his education at St. Joseph's University in Philadelphia and was awarded his B. A., earning honors in Criminal Justice, his major field of study. He received his J.D. from Brooklyn Law School.
After he graduated from Brooklyn Law School, Mr. Vitaliano was appointed as an Assistant District Attorney where he successfully prosecuted complex and high-profile cases. This experience provided the foundation that has made Mr. Vitaliano a standout in the criminal defense field.
Upon leaving the District Attorney's office, Mr. Vitaliano worked as an associate in one of the most prestigious criminal defense law firms in New York State. With a reputation for persistence, Mr. Vitaliano quickly distinguished himself as an effective and successful advocate for his clients, earning him the prestigious recognition as one of "New York's Top 40 Under 40 Criminal Defense Lawyers" by The National Trial Lawyers' Association.
Mr. Vitaliano has brought that knowledge, experience and expertise to The Vitaliano Law Firm, where he continues to provide savvy and high-quality representation to his firm's clients. Mr. Vitaliano is committed to using all his talents and skills to win the most favorable outcome possible for each and every client.
Mr. Vitaliano is a member of the New York State bar has earned admission to the bar of the United State District Courts for the Southern and Eastern Districts of New York. He is a member of the National Association of Criminal Defense Lawyers, the New York State Association of Criminal Defense Lawyers, the Federal Bar Association, the New York City Criminal Bar Association, and the Richmond County Bar Association.