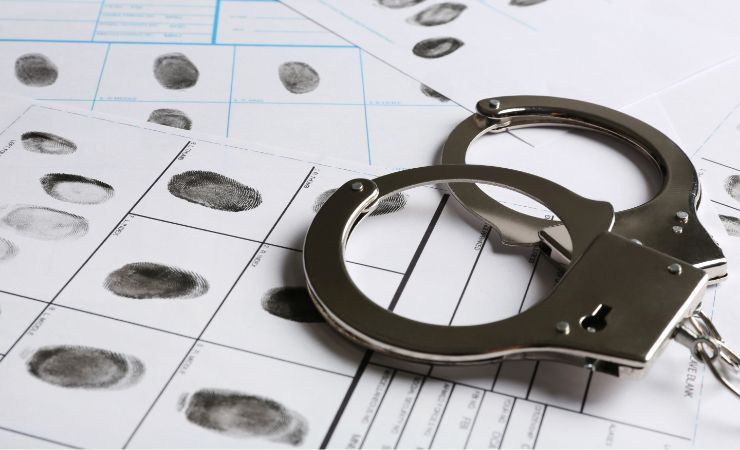 Staten Island Federal Criminal Defense Attorney
A crime is often elevated to a federal level if it is done in certain locations, crosses state lines, or is a severe or specific criminal charge. A federal criminal charge is a serious matter, as it means that the criminal case will be handled in federal courts and by federal prosecutors. Federal prosecutors have many resources at their disposal. Federal court and its legal process are more complex and require a skilled federal criminal defense attorney with the resources to effectively represent an individual's rights.
Federal convictions generally have much more serious consequences than state convictions. Being charged with any crime can be terrifying, and a federal criminal charge can be even more overwhelming. Federal convictions can result in life sentences or years in prison, along with thousands in fines. Outside of the direct criminal penalties, a federal criminal record can:
Affect your ability to retain or get a job.
Prevent you from voting.
Result in the revocation of professional licenses.
Remove your right to own firearms.
It's essential that you protect your freedom and work with an attorney who can fight to mitigate or eliminate the charges against you in Staten Island, NY.
Trust The Vitaliano Law Firm With Your Federal Criminal Case
Founded by Michael Vitaliano, The Vitaliano Law Firm has the dedication and care you need to defend against federal criminal charges. Our attorneys have years of experience in criminal cases, and Mr. Vitaliano has worked for years as a prosecuting attorney in the state. Our firm has a unique understanding of how prosecutors work, enabling us to effectively build your case.
We know that the situation you are in is incredibly stressful and serious, and we want to help you fight against these charges. Federal court is significantly more complex than state court, and you need legal representation with experience and individualized counsel. We believe that everyone deserves a fair and strong legal defense, so we treat your case with the compassion and care we provide all our clients. We are proud to serve the communities around Staten Island.
Federal vs. State Criminal Charges
Federal jurisdiction covers violations of federal law, while state courts have jurisdiction over state law. Most criminal cases are charged in state court, and only some are tried in federal court. Federal criminal charges are crimes investigated by federal agencies. Federal criminal charges are generally charged for one of the following reasons:
The criminal offense crossed one or more state lines.
The criminal offense occurred on federal property.
The crime violated a specific federal law.
The criminal activity included persons or parties from multiple states.
The state law contradicts federal law.
Federal convictions have more severe penalties than state convictions. If you've been charged with a federal crime, you need to work with an attorney who understands the unique complexities of federal courts.
Federal Agencies and Federal Crimes
Federal agencies investigate complaints and indictments. Some of the federal agencies that may end up filing an indictment or making an arrest after an investigation include: 
Federal Bureau of Investigation (FBI)
Department of Homeland Security (DHS)
Drug Enforcement Administration (DEA)
Bureau of Alcohol, Tobacco, Firearms and Explosives (ATF)
Immigrations and Customs Enforcement (ICE)
Internal Revenue Service (IRS)
Customs and Border Protection (CBP)
The FBI is the main authority for many federal crimes. All these agencies have wide-reaching authority and resources, and federal prosecutors can spend significantly more time on criminal cases than many other prosecutors. These agencies investigate and charge federal crimes such as:
White-collar crimes, including cybercrime, mail fraud, consumer fraud, corporate fraud, serious theft crimes, embezzlement, forgery, and tax evasion
Financial crimes, including credit card fraud, bank fraud, insurance fraud, healthcare fraud, racketeering and RICO crimes, counterfeiting, and bribery
Drug offenses, including trafficking, manufacturing, and possession
Sex crimes, including criminal sexual abuse, failure to register as a sex offender, federal prostitution, child pornography, and other crimes involving minors
Violent crimes, including arson, burglary, assault, kidnapping, manslaughter, murder, and weapons violations
Immigration offenses, including citizenship fraud and harboring
Federal tax crimes, including tax fraud
Public corruption, including bribery of a governmental official and election law violations
Offenses related to federal prisons, including contraband
Other federal crimes, such as conspiracy or obstruction of justice
These crimes are prosecuted through the U.S. Department of Justice (DOJ). If you've been charged with a federal crime, you want to work with an attorney as quickly as possible.
Why Do I Need a Federal Criminal Defense Lawyer?
Navigating the criminal court system on your own is complicated and strenuous in state court. It is even less advised in federal court, which has much more complex and difficult laws and guidelines. Every person charged with a criminal offense has the right to an attorney for a reason. If you don't hire a private defense attorney, you'll be assigned a public defender. When you hire a private attorney, you are able to choose who you work with and who can defend your future. Although public defenders are incredible attorneys, they are often handling too many cases at once. This makes it hard for them to devote the necessary time and personal attention to defending your case. If your legal defense isn't strong enough, you may find yourself facing imprisonment, heavy fines, lost constitutional rights, and a federal criminal record that harms the rest of your life.
When facing federal criminal charges, you are facing a federal prosecutor, who has all the resources of the DOJ and the U.S. Attorney's Office in New York. You want to find legal representation with the time, dedication, and resources to match.
Your attorney can review the unique aspects of your situation and use their years working in criminal law to attempt to mitigate the charges and penalties against you. If you were wrongly accused, your attorney must be able to find the fault with the prosecution's case. If you committed a crime, your attorney can help limit the sentence against you.
If your civil rights were violated, or if the case against you is insufficient, an experienced attorney can use that to your advantage. In some cases, your attorney can get the federal charges against you dropped entirely. The sooner you begin working with an attorney, the sooner they can begin crafting your defense strategy.
Federal Conviction and Expungement
Expungement is the common term for what is known as sealing in New York. Sealing a criminal record means that the record still exists, but it is hidden from public view. In most cases, a federal conviction can't be expunged and remains on your record forever. This is why it's important to work with a qualified attorney as soon as possible to increase the chances of a successful outcome.
FAQs
Q: How Much Do Criminal Defense Attorneys Charge Per Hour in New York?
A: The average cost for a criminal defense attorney in New York is $331 an hour. However, this relies on many factors, including:
The attorney's experience level
The specificity of their experience
Where they are located
The complexity of your case
Attorneys with more experience will charge higher rates, but this price difference is likely to be offset by a more quickly-resolved case. Some attorneys may not charge hourly but a lump sum or via a contingency fee. Always discuss pricing and fees with your attorney prior to hiring them.
Q: When Should I Hire a Criminal Defense Lawyer?
A: It is better to hire an attorney as soon as possible after being charged or being put under investigation for a criminal offense. The more quickly you begin working with an experienced criminal defense attorney, the sooner they can defend your rights during the investigation or arrest process and begin building your case. Your attorney can start their own investigation and determine the ideal angle for a defense. They may even be able to prevent charges from being filed against you at all or be able to have the charges dropped or mitigated.
Q: Do You Tell Your Defense Attorney the Truth?
A: If your attorney asks you questions, you should answer honestly. In most cases, attorneys prefer that their clients are upfront about everything, but some attorneys believe that their defense is more effective if their client does not admit guilt to them. It's important that you feel comfortable with your criminal defense attorney and discuss these issues with them. If you don't feel comfortable talking about your situation with an attorney, or feel that you may be judged, they may not be the ideal attorney for you.
Q: Can a Public Defender Take My Federal Case?
A: When an individual is charged with a crime, they have the right to legal representation, whether the charge is state or federal. There are public defenders who focus on federal charges. Although they are brilliant attorneys and are capable of defending those charged with federal crimes, they often have a significant workload. This can make it difficult for them to provide the individualized approach that a private attorney can give.
Protect Your Freedom With The Vitaliano Law Firm
When you need exceptional legal defense in Staten Island for federal criminal charges, The Vitaliano Law Firm is ready to help. Contact our firm today and see what our team can do to help mitigate or remove the charges you face.