Staten Island Identity Theft Attorney
There are many criminal offenses that catch the attention of news organizations and the media because they are dramatic, violent, or shocking. However, not all criminal offenses do not work this way. White-collar crimes and internet crimes occur behind closed doors, but they can have a significant impact on everyone involved. Identity theft falls under the latter category.
If you or a loved one has been charged with identity theft, you will need the assistance of a criminal defense attorney. An identity theft lawyer can help you assess the charges that have been brought against you and determine the best defense against them. Just because you are accused of identity theft crimes does not mean that you are guilty. As our constitution states, you have the right to a fair trial.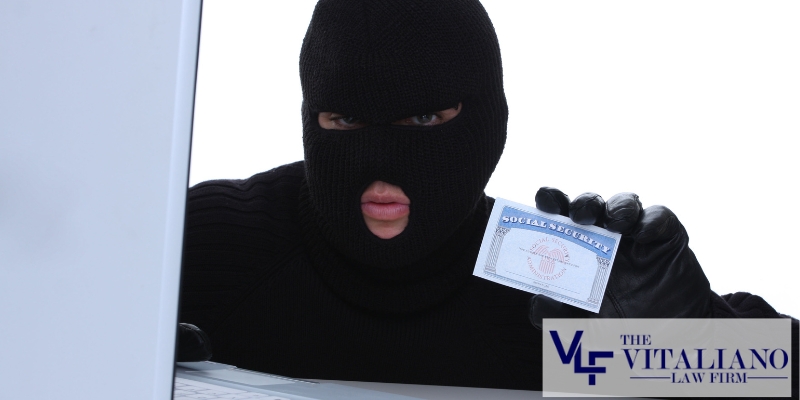 The Vitaliano Law Firm: Identity Theft Attorneys in Staten Island, NY
If you are looking for an identity theft lawyer, look no further than our team at The Vitaliano Law Firm. For many years, we have been acting as premier New York identity theft attorneys to help the people of Staten Island and beyond defend against accusations of identity theft. Our criminal attorneys have experience in all areas of white-collar crimes, from credit card fraud to embezzlement. We have the resources and expertise to handle your NYC identity theft case with ease.
We approach all cases with patience and understanding. We know that being accused of committing a crime is intimidating and stressful, and we are here to help you navigate the legal process. We also know that many circumstances may have led to your case, and we take all factors into account without judgment or prejudice.
When you hire our identity theft lawyers, you are guaranteed high-quality legal representation and the very best chance of avoiding punishment. We are great at what we do, and our track record reflects our hard work, dedication, and passion in the pursuit of justice. We are proud to serve Staten Island, New York City, and the surrounding areas.
What Is Identity Theft?
Many people have heard about identity theft but do not know the details about it. Identity theft is much more than stealing money or credit card information. Rather, it is stealing someone's personal information in order to steal money, open credit cards, file taxes, file fake insurance claims, or otherwise misuse the information. Identity theft is appealing because it allows an individual access to money with a high chance that the victim will not notice. It also seems as if there are no immediate consequences, though this is untrue. Millions of people suffer every year.
Identity theft often involves stealing an individual's social security information. This can jeopardize the victim's future financial support, tax information, and more.
Why Do I Need an Identity Theft Defense Attorney?
If you have been accused of committing crimes involving identity theft, it is important that you seek legal help. The law takes these offenses very seriously and prosecutes them harshly. Identity theft is usually considered a felony and can result in up to 20 years in prison and a fine of up to $100,000. This may be in addition to restitution payments. Few people can afford such a payout and need to have an attorney if they wish to avoid these consequences.
It is difficult to argue your identity theft case on your own because defense arguments are complicated and precise. Identity theft is a very deliberate act that requires a significant number of steps and decisions. It is difficult to argue that these crimes were an accident or that you did not realize what you were doing.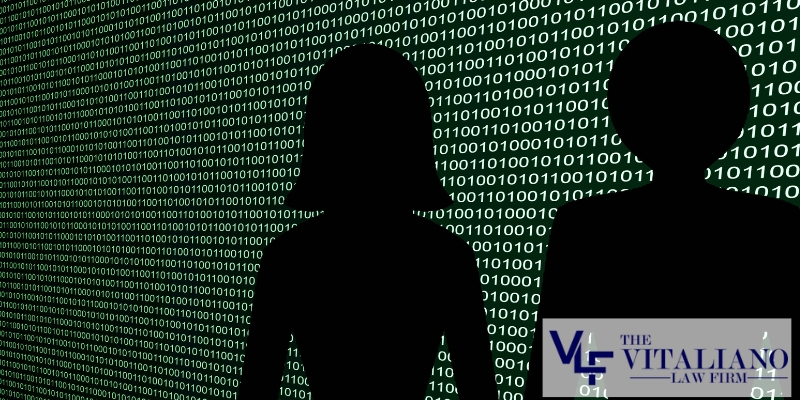 Identity Theft Crimes FAQs
Q: Can You Sue for Identity Theft in New York?
A: Yes. If you are the victim of identity theft, you have the right to file a civil case against the individual who stole your identity. This is in addition to the criminal case that the state will file against the individual for breaking the law. Your restitution will likely be based on the amount of damage that the perpetrator did to your credit score. You may also be able to recover some money if they stole from you.
Q: What Are the 3 Steps You Should Take If You're a Victim of ID Theft?
A: First, freeze any bank accounts that you have and tell the bank that you believe that your identity has been stolen. Then, report the theft to the Federal Trade Commission (FTC). Finally, contact one of the credit reporting agencies to have them put a fraud alert on your credit report. You can also access a credit report through these agencies to help track the perpetrator's actions and amass proof against them.
Q: How Do I Report Identity Theft in NYC?
A: New York City and the surrounding areas often seem overwhelming and too busy for your problems to stand out. However, you can report identity theft by first contacting the Federal Trade Commission (FTC). They will be able to give you additional information about what to do. If your identity theft involves another crime (such as a stolen purse or robbery), you can contact the NYPD as well.
Q: What Is the First Thing to Do If Someone Steals Your Identity?
A: The best place to start is by freezing your bank accounts so that they are protected. Then, you should contact the Federal Trade Commission (FTC) to report the crime. It is important to remain as calm as possible during this process and remember that the law has plans in place for these crimes.
Contact The Vitaliano Law Firm
If you have been accused of committing identity theft crimes, there is no time to lose. You must act quickly and obtain legal representation if you want to avoid charges and punishments for your alleged crime. The sooner you obtain legal counsel, the stronger your case will be. We will begin to build your defense right away to ensure that it is as airtight as possible for your trial.
For more information about our services or identity theft defense, contact The Vitaliano Law Firm online today.