Manhattan Criminal Defense Attorneys
An arrest can be a frightening and potentially life-changing experience. It's vital to know your rights in this situation and the value of securing legal counsel as quickly as possible. Whether you broke the law or were wrongfully accused of a crime you didn't commit, taking full advantage of your constitutional right to legal counsel is the best option for anyone in this situation. The Vitaliano Law Firm is ready to assist clients in Manhattan, NY, facing a wide range of criminal charges with responsive and aggressive defense representation.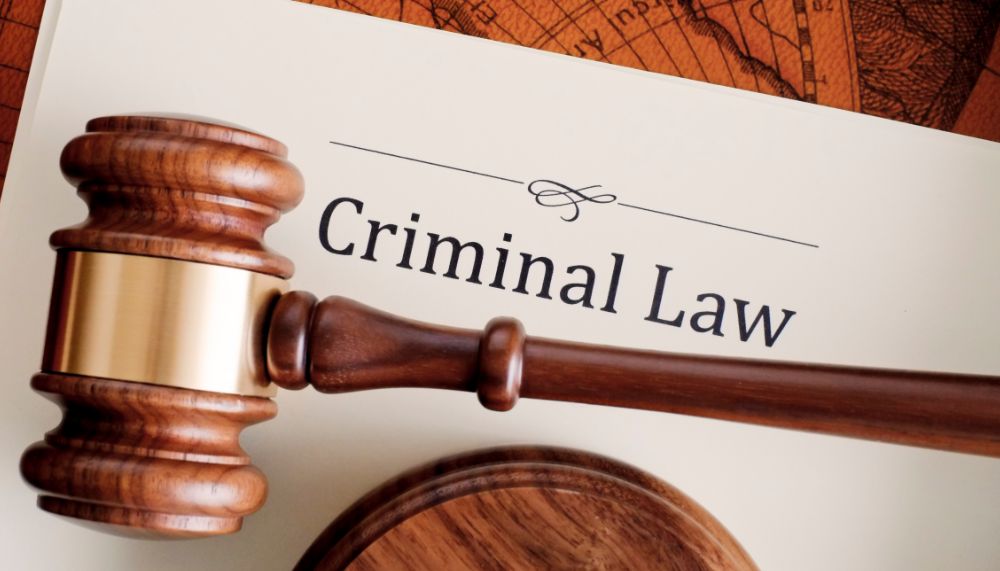 Criminal Defense Representation for Manhattan, NY, Clients
Every American citizen has the right to remain silent during arrest and booking; you are under no obligation to answer any questions or act as a witness against yourself. You also have the right to legal counsel, even if you cannot afford to hire a private defense attorney or don't want to pay for one. The court can appoint a public defender to represent you at no cost, but an experienced private Manhattan criminal defense attorney can offer a higher degree of legal representation.
The Vitaliano Law Firm offers personalized defense counsel and ongoing support to our clients in Manhattan, and we can leverage our experience in your criminal case. We have years of experience representing New York clients in difficult criminal cases. Attorney Vitaliano is a former New York City prosecutor who leverages his experience on behalf of those accused of criminal offenses in Manhattan and surrounding areas of New York. When you have been charged with any crime in Manhattan, the team at the Vitaliano Law Firm can work quickly to start building your defense. Taking full advantage of your right to legal counsel as soon as possible after an arrest for any criminal offense in New York City is vital.
Your Rights After Arrest in New York
The United States Constitution protects two important rights during an arrest and booking. First, the Fifth Amendment provides the right to remain silent, which amounts to protection against self-incrimination. The Sixth Amendment ensures your right to legal counsel, even if you are unable or unwilling to pay for a private defense attorney. Beyond these constitutional rights, you also have civil rights, and the police and prosecution may not treat you differently based on your protected personal qualities.Additionally, you have the right to expect the police and the prosecution to uphold the laws of due process and meet their professional obligations in handling your case.
Your Manhattan criminal defense lawyer's job is to help you minimize your sentence and ensure your rights are observed and respected throughout your case proceedings. If we discover any evidence that the police mishandled your arrest or booking, if your rights were violated in any way, or if the laws of due process were breached in any measure, these factors could be enough to have a case dismissed.
Seek Legal Counsel ASAP
It's necessary to consult a defense lawyer as soon as possible after your arrest. Depending on the nature of your offense and criminal record, you may not be released on your own recognizance and could remain in police custody until your pretrial hearings. A Manhattan criminal defense lawyer can potentially help you minimize the time you must remain in custody before your trial. They will also assist you in building defenses against the charges you face, carefully reviewing the prosecution's evidence and witness testimony and helping you make informed decisions about your defense.
Benefits of Legal Counsel After an Arrest in Manhattan
Taking full advantage of your right to legal counsel is the best strategy for any criminal case. It's natural to feel uncertain and frustrated by your circumstances, and it is easy to feel as though the entire criminal justice system is pivoted against you. An experienced Manhattan criminal defense attorney is an incredible asset in this situation, and the legal services they offer could potentially help you avoid severe penalties for the offense you allegedly committed.
The Vitaliano Law Firm swiftly arranges meetings with new clients. However, it's best to remain silent after an arrest until you can make your phone calls and contact an attorney to represent you. Good defense attorneys meet their clients at police stations or wherever the situation requires. Securing defense representation as soon as possible after your arrest is the best way to address any rights violations and prevent them from happening in the first place.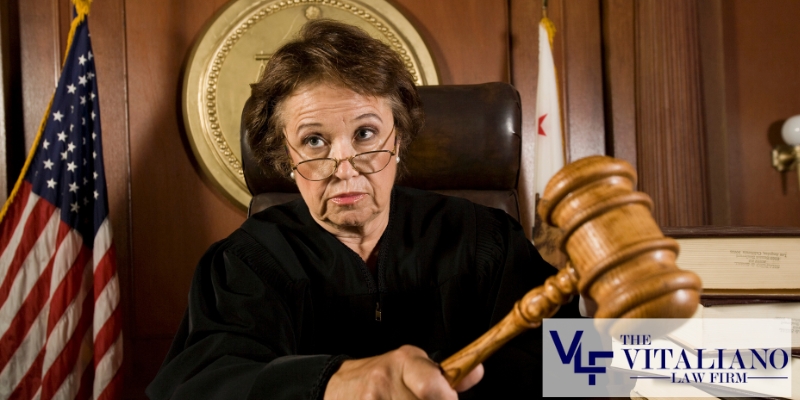 Your Lawyer Will Look for Prosecution Errors
In any criminal case, the prosecution has the burden of proving the defendant's guilt beyond a reasonable doubt. It is the defense lawyer's job to prevent them from accomplishing this. New York state prosecutors typically leverage multiple forms of evidence against defendants. Defense lawyers carefully review the evidence and witness testimony, identifying discrepancies in the prosecution's documentation and highlighting opportunities for defense for their client. One of the greatest advantages of hiring reliable defense counsel is that your attorney can identify defenses you may have overlooked on your own.
Ultimately, it's vital to have defense representation of some kind in a criminal case, and an experienced private Manhattan defense lawyer is the best option for anyone facing charges in the area. The defense attorneys at the Vitaliano Law Firm have extensive prosecutorial experience. Our team knows how local prosecutors handle their cases and the tactics they often use to secure convictions. We offer extensive professional experience in a wide range of criminal cases in Manhattan, NY.
Types of Cases Our Firm Handles
When you need the services of a private Manhattan criminal defense attorney, it is crucial to find legal counsel from a lawyer with experience handling cases like yours. The Vitaliano Law Firm has years of experience handling many types of criminal cases on behalf of Manhattan, NY, clients, including:
Drug offenses. Drug-related crimes are some of the most commonly reported crimes in Manhattan. The penalties for a drug-related offense typically hinge on the type and quantity of the substance involved. Aggravating factors include evidence that the defendant intended to sell illicit substances, transported them across state or county lines, or used a weapon in drug-related activities. The defendant's criminal record can also influence sentencing. Some defendants may qualify for alternative diversionary sentencing or face compulsory rehabilitation for first offenses and nonviolent crimes committed due to a substance abuse disorder.
Driving under the influence (DUI) and driving while intoxicated (DWI) charges. It is illegal for anyone to operate a motor vehicle under the influence of alcohol or drugs. The penalties for DUI and DWI offenses hinge on many factors, such as whether the defendant caused an accident and/or injured anyone while intoxicated, how the arrest was conducted, and the defendant's criminal history. Penalties typically include fines, jail time, driver's license suspension, and additional penalties based on the unique details of the case.
Fraud crimes. Fraud is essentially theft through deception, and this offense can manifest in many ways. The penalties for fraud can include fines, jail time, and restitution for any victims' damages. In addition, when a defendant is accused of defrauding a government agency or program, they may face felony charges.
Property crimes. Theft offenses carry various penalties depending on the value stolen. Unlawfully taking another person's property, including cash, valuables, goods, and other property can lead to either a misdemeanor or felony charges depending on the total value stolen. Victims are usually awarded compensatory damages equal to the value of property lost in addition to repayment of the lost property's value.
White collar crimes, which include financial crimes committed in the business world. White collar crime is generally nonviolent and comes in many forms, such as money laundering, embezzlement, and insider trading. However, the penalties for these crimes can be severe, especially when the defendant has defrauded multiple victims or taken substantial sums of money through their illegal activities.
Finding a Manhattan criminal defense lawyer with solid experience handling cases like yours is essential if you want the best chance of avoiding the worst penalties your charges may entail. The Vitaliano Law Firm helps every client develop a comprehensive, individually tailored defense strategy that aims for acquittal or case dismissal if possible. However, when the prosecution has a solid case against the defendant, a reliable attorney is still valuableforseizing opportunities toreduce the defendant's sentence.
Aggravating and Mitigating Factors in Sentencing
In any criminal case in New York, the state's penal code prescribes specific penalties for each criminal charge. However, the defendant's potential sentence can easily fluctuate based on the unique details of the case. Aggravating factors are details that work against the defendant, likely leading to enhanced penalties or even additional charges. Conversely, mitigating factors work in the defendant's favor, potentially encouraging leniency from the judge handling the defendant's sentencing.
In a Manhattan, NY, criminal case, aggravating factors that can enhance a defendant's final sentence include their past criminal record, whether they took steps to conceal their actions, and whether their actions resulted in specific harm to victims. For example, DWI penalties increase when a defendant has a prior conviction for DWI within the past few years. In addition, a drug trafficking charge could lead to multiple charges if the defendant possessed an illegal weapon along with their illicit drugs.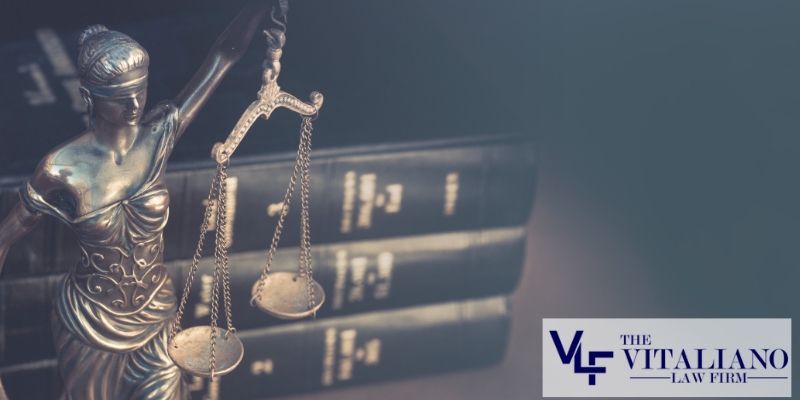 Aggravating Factors Can Increase Penalties
When it comes to aggravating factors in a criminal case, those most likely to result in significantly increased penalties involve damages to victims. If a criminal act resulted in economic loss, physical injury, or trauma to a victim, the defendant faces prosecution from the state as well as claims for civil damages from victims. In addition, many personal injury claims filed in New York pertain to acts of intentional misconduct. A defendant could face escalated charges and increased penalties if their actions caused significant bodily harm or the death of another person.
Lawyer Can Identify all Mitigating Factors
Mitigating factors are crucial for any defendant, and an experienced Manhattan criminal defense lawyer can assist you in identifying those pertaining to your own case. For example, if you are charged with a minor drug-related offense, mitigating factors may be a substance abuse disorder for which you require treatment, or it may be your very first criminal offense. A good defense attorney will help their client identify as many mitigating factors as possible that could influence the outcome of the case.
Plea Bargaining With Manhattan Prosecutors
State prosecutors filing criminal charges against an individual in Manhattan, NY, must establish the defendant's guilt beyond a reasonable doubt through effective leveraging of evidence and witness testimony. The defendant can avoid conviction if the prosecution fails to meet this burden of proof. Therefore, defendants should be as proactive as possible in building their defenses, gathering exculpatory evidence, and highlighting issues with the prosecution's case.
Unfortunately for some defendants, conviction is certain in some criminal cases. When the prosecution has more than enough evidence to convict the defendant, they may be willing to consider a plea deal to conserve court resources. In exchange for the defendant pleading guilty, the prosecution may offer to lower charges, reduce penalties, or recommend diversionary sentencing. An experienced Manhattan criminal defense lawyer can help their client determine if a plea deal is the best option or if there are alternative avenues of defense.
What to Expect From Your Manhattan Criminal Defense Attorney
A criminal conviction can not only entail strict penalties that disrupt your life in numerous ways but also pose a host of complications to your personal and professional life. For example, some people lose their professional licenses upon conviction for certain offenses. Others may lose their child custody rights or their rights to purchase and own firearms. A criminal record can also make it difficult to secure employment or qualify for financial aid for school.
An experienced Manhattan criminal defense lawyer is an invaluable asset when you are worried about your future in the face of criminal charges. The Vitaliano Law Firm can provide the compassionate and responsive defense representation you need to understand the details of your case and approach your proceedings with clarity and peace of mind. Our goal is to help our clients avoid conviction and minimize their sentences if necessary.
Your defense team can help you establish an alibi and gather exculpatory evidence if you've been wrongfully accused of an offense you did not commit. In addition, they will help you understand the procedural aspects of your case, providing ongoing support and guidance as your case unfolds. It's always best to secure legal counsel immediately after an arrest so your Manhattan criminal defense attorney can start building your defense immediately.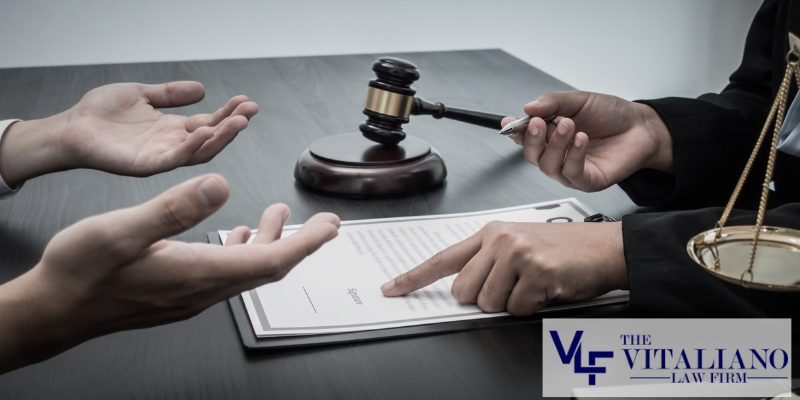 FAQs
Q: How Much Does It Cost to Hire a Manhattan Criminal Defense Lawyer?
A: Most criminal defense attorneys in New York bill their clients by the hour. The longer the attorney must work on a case, the more expensive it will be for the client. Always review a potential attorney's billing policy before signing a contract for their representation. This ensures there are no surprises after your case concerning your legal fees.
Q: Will I Definitely Go to Jail?
A: The Penal Code of New York assigns fairly strict penalties for many criminal offenses, and incarceration is possible for many misdemeanors and most felonies. If you are concerned about jail time for your offense, your Manhattan criminal defense lawyer will help you determine the best possible options for avoiding or minimizing incarceration. In addition, many first-time offenders and individuals charged with relatively mild offenses can secure alternative sentencing or plea deals that may allow them to avoid jail or prison time.
Q: How Long Does a Criminal Case Take to Resolve?
A: Manhattan, NY, is home to one of the busiest criminal justice systems in the country. New York City also has one of the highest crime rates of all the metropolitan areas of the United States, meaning the court system is almost always overburdened by new cases. Your Manhattan criminal defense attorney can estimate how long your case is likely to require before it concludes.
Q: Is It Worth Hiring a Manhattan Criminal Defense Lawyer?
A: You might think that sticking with a public defender for free defense representation is a wise choice in your situation. However, a private Manhattan criminal defense attorney can offer a much higher level of legal representation, providing more individual attention than you expect from even the best public defenders. In addition, the Vitaliano Law Firm offers responsive and aggressive defense counsel from the moment you hire our firm to represent you.
It's natural to have lots of questions about your impending criminal case. Whether you are concerned about proving your innocence after a false accusation or minimizing your penalty after breaking the law, the right Manhattan criminal defense lawyer is invaluable in your situation. The Vitaliano Law Firm has the experience and skill you need on your side to approach your case with confidence. If you are ready to start building your defense, contact us today to schedule your free consultation with a Manhattan criminal defense attorney.