Representing Staten Island, NY, Clients Accused of Criminal Offenses
An arrest on any criminal charge can be a life-changing experience. You could face a host of severe penalties that will dramatically influence your life in many ways. If you know you made a mistake and broke the law, you could fear for your future, and it's understandable to feel desperate and isolated if you have been arrested for a crime you didn't commit.
Every American citizen has certain constitutional rights that come into play when they are arrested on criminal charges. If the police have arrested you or a loved one, it's vital to know and understand these rights to have the best chance of avoiding severe legal penalties for the charges in question. Attorney Michael Vitaliano has years of experience as a prosecutor on Staten Island and now leverages this experience on behalf of criminal defense clients in the Staten Island, NY, community. If you need legal representation in the face of criminal charges, Attorney Vitaliano is here to help.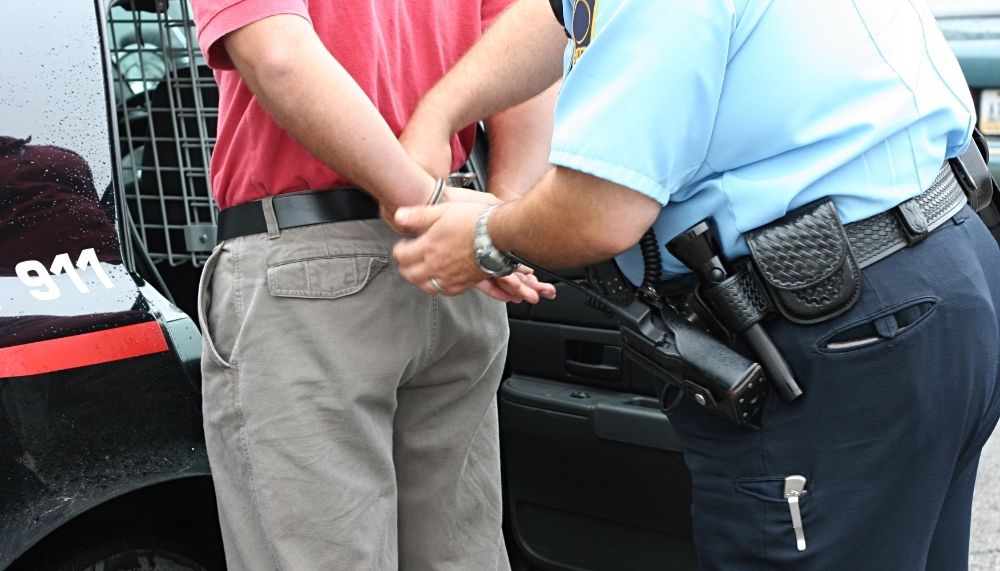 Why Hire a Staten Island Criminal Defense Lawyer?
You may wonder whether you need to hire a Staten Island criminal defense attorney to represent you, especially if you have been wrongfully accused of a crime. While it's the prosecution's burden to prove a suspect's guilt beyond a reasonable doubt, the suspect should still have legal counsel on their side so they can confront the charges they face with confidence. The Sixth Amendment of the US Constitution guarantees the right to legal representation for every individual accused of a crime. If the accused does not wish to hire an attorney or cannot afford one, the court can appoint a public defender to represent them during their trial.
While it may seem like an easy choice to simply have a public defender represent you free of charge, the reality is that while most public defenders are outstanding attorneys, they have extremely demanding schedules, often representing many clients at a time. This means your public defender cannot provide much individual attention to your case on any given day. Therefore, hiring a private Staten Island criminal lawyer offers a much higher level of personalized legal counsel than any public defender can provide.
When you choose the Vitaliano Law Firm to represent you in a criminal case, we will aggressively defend your rights through all stages of your proceedings. We will carefully scrutinize the conditions of your arrest and booking to verify that the police followed all applicable procedures and upheld due process. We will then verify that the prosecution has acted appropriately in their handling of your criminal court proceedings, including maintaining a solid chain of custody over the evidence relevant to your case. Our firm will then help you determine the best defensive strategies available to you and start working toward dismantling the prosecution's case against you.
Representing Clients in a Wide Range of Criminal Cases
Attorney Michael Vitaliano worked as an assistant district attorney for many years and assisted in high-level prosecutions for cases involving homicide, sexual assault, and drug trafficking as well as organized gang crime and white-collar crime. Today, he leverages this experience on behalf of his clients, ensuring their rights are protected through the entirety of their experiences with the Staten Island criminal justice system.
When you need a Staten Island criminal defense attorney to represent you, a former prosecutor is an ideal choice. Attorney Vitaliano knows how Staten Island prosecutors handle different types of cases and the strategies they typically employ when seeking convictions. Whatever your case entails, you can expect a flexible and responsive defense team ready to assist you with the most complex variables of your case.
Attorney Vitaliano can provide individualized, comprehensive, and aggressive defense representation in many types of criminal cases, including:
New York state law assigns specific penalties to criminal offenses, sometimes with very little room for flexibility or interpretation. The state also separates offenses by severity into misdemeanor and felony classifications. While less severe than a felony, a misdemeanor can still carry significant penalties.
However, the difference in penalty between a misdemeanor and a felony can be substantial. For example, a misdemeanor drug charge could lead to a fine, time in county jail, and mandatory completion of a substance abuse treatment program. If the charge were escalated to felony status, the defendant would likely face a much larger fine, time in state prison, and more expansive additional penalties.
Punishments for criminal offenses in New York can include fines, incarceration, and probation. If a crime involved harm to a victim, the defendant would likely owe restitution, and they may also face a civil lawsuit from the victim. Typically, violent crimes that result in physical injury or death to another person carry the harshest penalties. Penalties for many crimes will also increase if the defendant has a criminal record of past offenses, even if those offenses aren't entirely related to the current case.
One of the most important functions a defense attorney can serve for their client is ensuring the punishment fits the crime and the unique details of the case. While a defense attorney will always attempt to help their client beat their charges as fully as possible, this isn't always an option, and moving toward a strategy focused on mitigating the defendant's penalty may be the best approach to a difficult case in which the prosecution has the evidence necessary for conviction.
No matter what type of criminal charges you face, Attorney Michael Vitaliano can provide the responsive defense counsel you need to avoid the worst possible penalties and, if at all possible, avoid conviction entirely.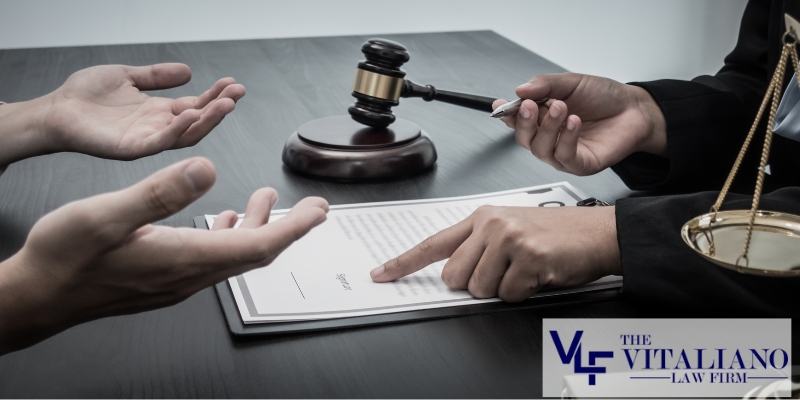 What Is Plea Bargaining in Criminal Defense Law?
No attorney can promise any specific outcome to any given client, and conviction could be unavoidable if you know you broke the law and the prosecution has all of the evidence they need to convict you. However, this is not an entirely hopeless situation, and an experienced defense attorney can still prove to be invaluable if you find yourself in a scenario such as this.
The plea-bargaining process can potentially allow you to secure a lighter sentence and/or reduced charges in exchange for you submitting an immediate guilty plea. Prosecutors may be willing to plea bargain with a first-time offender in an effort to conserve court resources, and this could be a defendant's best chance to reduce their penalty.
A good defense attorney can guide you through the plea bargaining process. Depending on the nature of the charges included in your case, you may have more room to negotiate than you initially expect. A good defense attorney can potentially mean the difference between a felony conviction and a misdemeanor or receiving probation rather than jail time.
What Is Alternative Sentencing in New York?
While the New York Penal Code assigns specific punishments for criminal offenses, it's important to note that the judge handling sentencing in a criminal case generally has discretionary power to adjust a defendant's sentence based on the unique factors in play. Alternative sentencing can come up in a criminal case when the standard punishment would not serve the cause of justice, in the judge's view. Alternative sentencing, sometimes called diversionary sentencing, typically focuses on rehabilitation rather than punishment and is generally reserved for cases involving drugs, alcohol, or defendants with mental health conditions.
For example, a judge handling sentencing in a drug possession case may recognize that the defendant suffers from a substance abuse disorder. In this situation, the judge may believe that incarceration would not help to rehabilitate the defendant in any way or prevent them from committing future offenses. Instead of jail, the judge may order the defendant to attend a substance abuse treatment program. Alternative sentencing may also come into play for defendants who show clear signs of mental health disturbance, and judges handling such cases may order those defendants to complete therapy and counseling programs to stay out of jail.
It's important to note that if alternative sentencing comes into play in a criminal case, it is usually conditional. This means that the defendant must meet certain conditions for the alternative sentence to hold. Otherwise, they go to jail or face other penalties. For example, if the judge handling your drug possession case orders you to complete an 18-month rehab program, and you quit the program or fail to attend meetings after a few months, the program could report this to the judge and a warrant could be issued for your arrest.
In the event you qualify for any type of alternative sentencing, your defense attorney will help you take full advantage of these options and advise you as to how you must comply with the judge's order. As a final note, it's important to remember that alternative sentencing is rarely extended to defendants who have committed repeat offenses or failed to complete alternative sentencing for prior convictions.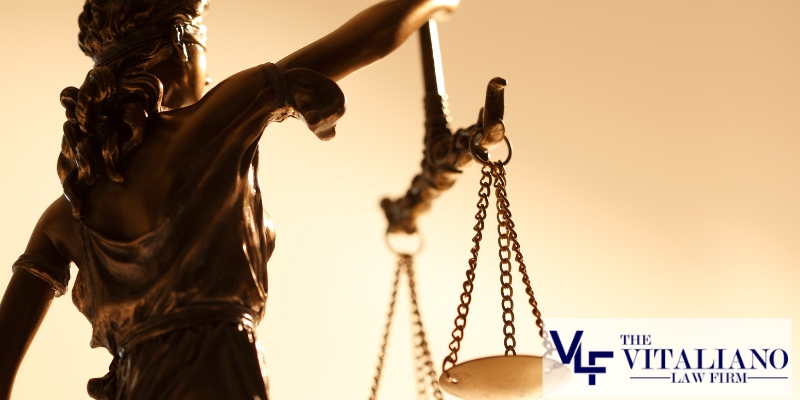 What Happens If I'm Wrongfully Convicted?
The American criminal justice system requires the prosecution to prove guilt beyond a reasonable doubt to convict, and the defendant must be found guilty by a unanimous verdict from a jury of their peers. Unfortunately, wrongful convictions can and do happen for a wide variety of reasons. If you believe that your conviction was wrongful and that you suffered a failure of the justice system, it is possible, though very difficult, to reverse the court's decision.
The appeal process allows you to challenge the ruling of a lesser court by filing an appeal with a higher court of appeals. Appellate court is not the same as a new trial, and you cannot present new evidence. Your appellate attorney must provide a brief explaining the failures of the justice system that influenced the outcome of your case. A panel of three appellate judges will review the brief and determine whether the appeal holds merit. If the appeal succeeds, the appellate court will release an opinion and enter an order as to what happens next. The success of an appeal hinges on the strength of the appellate brief, so it's vital to find the right attorney to assist you if you intend to appeal the outcome of your criminal case.
What to Expect From Staten Island Criminal Defense Lawyers
Attorney Vitaliano has years of experience on both sides of the criminal justice system, starting his professional career as an assistant district attorney before moving to criminal defense to ensure the rights of his fellow Staten Island, NY residents remain protected through the criminal justice system. When you choose Attorney Vitaliano to represent you, you can expect close, personalized attention through every phase of your case.
As soon as you have your opportunity to make a phone call after arrest, Attorney Vitaliano will be ready and available to assist you with your case. You can rely on him for comprehensive representation through arraignment and pretrial hearings. Depending on the nature of your case, your defense team will either focus on mitigating your sentence through effective plea bargaining, working toward case dismissal by highlighting the procedural errors and evidentiary shortcomings of the prosecution, or securing an acquittal through effective interpretation of available evidence and the uncovering of exculpatory evidence that proves your innocence.
No two criminal cases are exactly alike, which is why Attorney Vitaliano believes in client-focused defense counsel in every case accepted by the Vitaliano Law Firm. We will take time to learn as much as possible about you and the situation leading up to your arrest. Our firm has extensive resources and years of experience handling the most difficult cases on behalf of our Staten Island clients. Whatever your case entails, you can rest assured that our team will help you create the most robust defense possible.
If you are ready to discuss criminal defense representation with a Staten Island criminal defense attorney you can trust, contact Attorney Michael Vitaliano today to find out how our team can assist with your defense.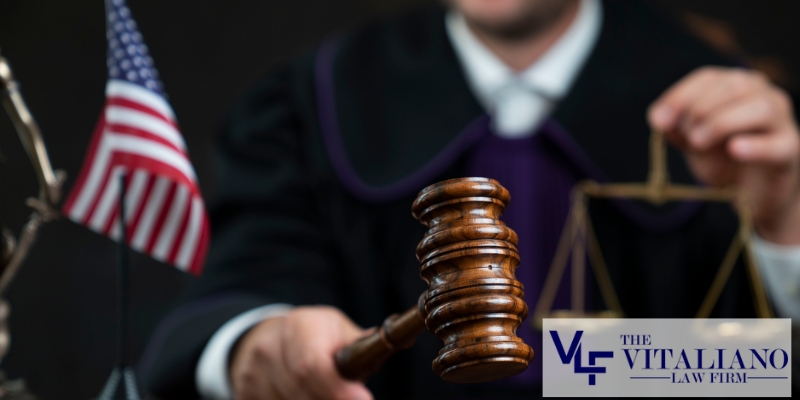 FAQs About Staten Island, NY Criminal Laws
Will an Attorney Still Represent Me If I'm Guilty?
The job of a criminal defense lawyer is to ensure the defendant's rights are protected and to ensure that any penalty assigned to the defendant is suitable for the offense in question. Defense attorneys do not solely represent the innocent and wrongfully accused. A guilty defendant has arguably more to gain by working with an experienced defense attorney than a defendant facing a wrongful accusation.
How Do I Choose a Criminal Defense Attorney?
While time is a critical factor after an arrest, you should take time to research your options for a defense attorney in your area. Look for a defense lawyer who has a solid track record of successful cases and a high rating from past clients. Attorney Michael Vitaliano has years of experience handling the most difficult criminal cases on behalf of Staten Island clients and can put this experience to work in your case.
What Happens If My Rights Have Been Violated?
In the event you experience any violation of your civil or Constitutional rights due to the actions of the police or prosecutors, Attorney Vitaliano will help you gather whatever evidence you require to prove the nature of your experience and hold the appropriate parties accountable. A violation of your rights could potentially be enough to have your case thrown out of court, and the party responsible could face disciplinary action or even prosecution, depending on the scope of their behavior.
How Much Does a Criminal Defense Attorney Cost in Staten Island, CA?
Most criminal defense lawyers charge their clients by the hour, tracking time spent working on a case in ten or fifteen-minute increments. Before accepting any defense lawyer's representation, you should verify their billing policy, so there are no surprises when it comes to the potential cost of your representation.